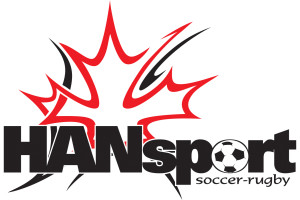 Returning Team Official Update
PLEASE READ:
Important Information about Mandatory Coaching Mandate from BC Soccer
The dates for the 2018 BC Soccer Coach Training courses the KYSA will be offering in Kamloops are listed below.
Course
Age Appropriate?
Course Dates
Times
Location
Fee*
Active Start
U4-U6yrs
April 18th
6-10pm
KYSA Office
No Cost to KYSA Coaches*

Fundamentals

U7-U8yrs
April 20 & 21

must attend both days

Friday, 6-9pm, Saturday, 9-1pm
KYSA Office
No Cost to KYSA Coaches*
Learning to Train
U9-U12yrs
March 3rd/4th

must attend both days

9-5pm
Soccer Dome
No Cost to KYSA Coaches*
Soccer for Life
U13-U18yrs
March 10th/11th

must attend both days

9-5pm,
Soccer Dome
No Cost to KYSA Coaches*
U13+ Grassroots Goalkeeping
U13-U18yrs
April 27th
6-9pm
KYSA Office
No Cost to KYSA Coaches*
The Kamloops Soccer Dome is located at 313 Nishga Way, Kamloops on the Mt. Paul industrial lands.
Descriptions about each course can be found via https://www.bcsoccer.net/courses_workshops
Course registration is completed via www.coachcentre.ca, you must create an account to login and register.
Any individuals wishing to register for a C License or B Provincial License must contact the KYSA Technical Director to confirm funding assistance in advance of registering for a course. KYSA financial assistance is only available to active KYSA Coaches, provided that the attendee passes the course.
The association's reimbursement policy is applied to any active KYSA coach taking a BC Soccer course in any part of the province (they do not have to take one of the courses in Kamloops).
Every participant will receive a complimentary souvenir shirt upon completion of each course, courtesy of the KYSA's Coach and Player Development Program sponsor, Hansport.
Visit www.coachcentre.ca to register on-line (service charges will be added to your registration fee).

WHY A CODE OF CONDUCT?
The notion of Fair Play is a universally understood concept, which underpins all of sport. Without fairness, sport is devoid of any meaning or purpose. Worse still, it can be a detrimental experience for its participants and, in many instances, spectators.
Integrity, fairness and respect–these are the fundamental principles of Fair Play. With them, the spirit of competition thrives, fueled by honest effort, respectful rivalries, courteous relations and the graceful acceptance of results.
Sport is an ethical pursuit, one which builds character and shapes attitudes. Adults who are involved in sport, particularly, are obliged to help children develop a positive self-image, promote respect for rules, the role of game officials and fellow competitors. As mentors and advisors, parents and coaches should encourage in athletes a healthy and constructive attitude toward competition, build a sense of dignity, provide opportunities to learn new skills, and foster their participation in sport.
But Fair Play is also a philosophy––one of respect for the institution of sport. It leads to an agreement, between all of those involved in sport, on the values and lessons that we want sport to teach our children, and ourselves.
By having players, coaches and parents sign a Code of Conduct, it is hoped that the guidelines therein become meaningful and effective. By signing the respective Code, the participant acknowledges they have "bought into" the rationale the Code proclaims and are enlightened to what Fair Play is all about.
The Kamloops Youth Soccer Association's Codes of Conduct for players, coaches and parents, reflect the general guidelines developed by the Canadian Centre for Ethics in Sport (CCES).
The KYSA recommends that all its members, and those on the periphery (parents) "buy into" the concept of Fair Play by signing the appropriate Code prior to the start of each season!
Code Of Conduct to be uploaded for your reference in due time.