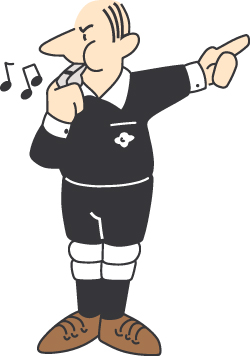 The Kamloops Soccer Referees Association takes responsibility for the appointment of game officials for ALL youth soccer matches – mini-soccer, house league and Rep games.
The KSRA has two referee allocators:
• Ali Campmans (U-8 to U-12 small-sided house games) ~ acampmans@telus.net
• Fahrudin Djelmo (U-13 to U-18 house games and ALL Rep team games) ~ Djelmo10@hotmail.com.
Please visit the KSRA web site at www.ksra.ca for more details.