The Kamloops Youth Soccer Association offers a variety of programs to support the needs of beginner, intermediate and advanced players from pre-school to grade twelve. The House and Select levels of play can be enhanced through supplemental training programs. Two such programs are the KYSA Centre of Excellence (for beginner to experienced players – U5 to U18) and the WFC Academy (for advanced players – U9 to U18).
Skill Development & Camps
Professional skill development for the keen and dedicated player.
House League (Spring)
April, May and June season for the recreational player (U4 to U18).
House League (Fall)
New for 2018, a Sept & Oct season for the recreational player (U4 to U14).
Select Program (Year Round)
Our high performance program for the committed and capable individual (U9 to U18).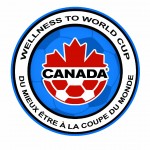 Find out more about Canada Soccer and BC Soccer's model for Long Term Player development.