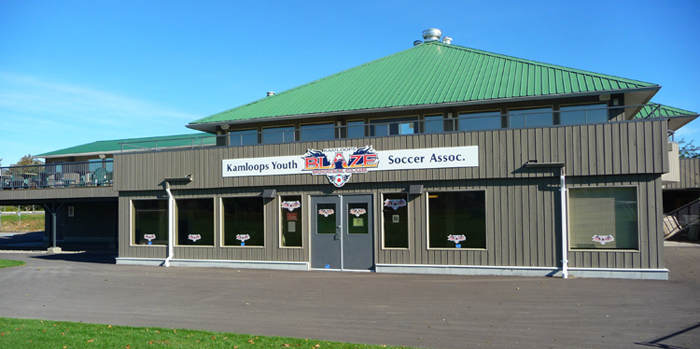 WELCOME TO THE KYSA WEB SITE!
Office Hours: Tuesday through Friday, 9:00am-4:00pm.
Office Phone: 250-376-2750 • Email: kysa@telus.net
••••••••••
Above: David Lloyd (left) and Chris Hansen … Photo: Rick Tolhurst Photography
KAMLOOPS SPORTS COUNCIL ATHLETE OF THE YEAR AWARDS

Congratulations to David Lloyd and Chris Hansen, co-coaches of the KYSA U16G Select Team (2014 Provincial A Cup Champions) on being short-listed for "Coach of the Year" honors at the Kamloops Sports Council's Athlete of the Year Awards Banquet, April 11 at TRU. The girls that Dave and Chris coach were also nominated for "Team of the Year" recognition. While not chosen as award winners on this occasion, this talented group has two more years of youth soccer eligibility left and more chances to capture a third provincial title AND a coveted Kamloops Sports Council Annual Award!
••••••••••