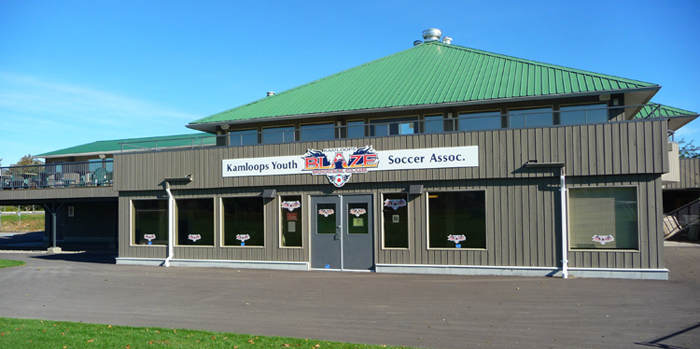 WELCOME TO THE KYSA WEB SITE!
Office Hours:
November to June: Tuesday to Friday, 9:00am-4:00pm.
July to October: Tuesday to Friday, 9:00am-2:00pm
Office Phone: 250-376-2750 • Email: kysa@telus.net
**********
**********
Weekly Summer Drop-in
(by donation to Kamloops Food Bank)
This program allows players an excellent opportunity to maintain their joy of the game over the quiet summer months in a safe, structured and non-intimidating environment. Participants will get a lot of extra touches on the ball and then participate in a series of small sided games (3v3, 4v4 or 5v5). All sessions are led by our experienced staff coaches and several volunteers.
These sessions are provided free of charge to all currently registered KYSA players regardless of age or ability. NO registration is required and participants can attend on a drop-in basis. All we ask is that you bring a non-perishable food item for donation to the Kamloops Food Bank.
All Ages (U5 to U17) Drop-In Sessions for 2017 are scheduled as follows:
Mondays (August 8, 15, 22, 29), 4:30pm to 6:00pm at McArthur Island Field # 3

Parents are expected to remain present with their child at all times as staff do not have access to emergency contact or medical information.
******************
 Summer Soccer Camps available for the month of August
What you can expect from the KYSA Soccer Camp Experience:
A fun, structured and professional environment for young players.
•  Age appropriate games and activities designed by education and soccer professionals.
•  A safe and inclusive environment in which to further develop ones love for the game, confidence and competitive desire, motor skill coordination, skill execution and game intelligence.
•  Exposure to the positive and enjoyable benefits of a healthy and active lifestyle.
•  A physical, technical and tactical curriculum designed for the absolute youngest beginner to the more advanced older player.
Register online