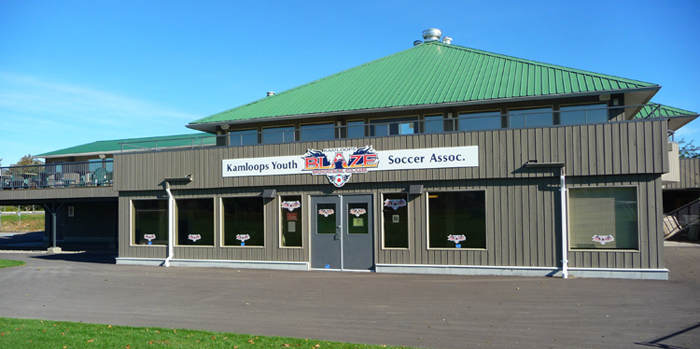 WELCOME TO THE KYSA WEB SITE!
Office Hours: Tuesday through Friday, 9:00am-4:00pm.
Office Phone: 250-376-2750 • Email: kysa@telus.net
••••••••••
The KYSA crowned nine champions Sunday, June 28 at the association's House League playoffs at McArthur Island.
Fifty boys and girls teams from U13 to U18 were vying for bragging rights and the chance to be called league champions for the 2015 season.
Preliminary round games were held Saturday. Final and consultation round games were played on Sunday. The format was single-game elimination.
The KYSA House Leagues are sponsored by McDonald's-Kamloops.
Under-13 Boys:
Champions: Try Hards (Team #3)
Runner-Up: Black Magic (Team #1)
Under-13 Girls:
Champions: The Orange (Team #4)
Runner-Up: The Schrogers (Team #1)
Under-14 Boys:
Champions: The Boys (Team #3)
Runner-Up: Bullets (Team #2)
Under-14 Girls:
Champions: Thunder (Team #3)
Runner-Up: Team #1
Under-15 Boys:
Champions: Dons (Team #1)
Runner-Up: Vipers (Team #5)
Under-15 Girls:
Champions: Burnt Toast Team #3)
Runner-Up: Strikers (Team #1)
Under-16 Girls:
Champions: Pylons (Team #4)
Runner-Up: After Shocks (Team #2)
Under-17/18 Girls:
Champions: Orange (Team #2)
Runner Up: Red (Team #3
U16/18 Boys:
Champions: Team #7
Runner-Up: The Bees (Team #6)
••••••••••