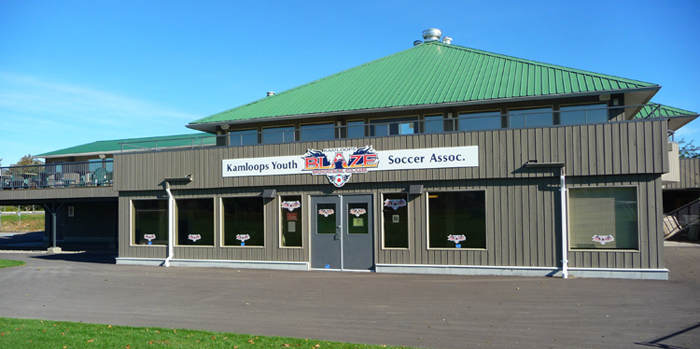 WELCOME TO THE KYSA WEB SITE!
Summer Office Hours: Tuesday through Friday, 9:00am-2:00pm.
Office Phone: 250-376-2750 • Email: kysa@telus.net
••••••••••
Soccer Schools Offered in August
♦♦♦♦♦♦♦♦♦♦♦♦♦♦♦♦♦♦♦♦♦♦♦♦♦♦♦♦
Weekly Game Nights (Summer)
Sponsored by:
Weekly Summer Drop-in (by donation to Kamloops Food Bank):
This program allows players an excellent opportunity to maintain their joy of the game over the quiet summer months in a safe, structured and non-intimidating environment. Participants will get a lot of extra touches on the ball and then participate in a series of small sided games (3v3, 4v4, 5v5…). All sessions are led by our experienced staff coaches and several volunteers.
All Ages (U5 to U18) Drop-In Sessions for 2015 are scheduled as follows:
• Mondays (July 6, 13, 20, 27 & August 10, 17, 24, 31), 4:30pm to 6:00pm
• McArthur Island Field # 3 for all dates EXCEPT July 20 & 27 which will be held at Hillside Stadium.
• NO registration is required and participants can attend on a drop-in basis.
• These sessions are provided free of charge to all currently registered KYSA players.
• We ask that you bring a non-perishable food item for donation to the Kamloops Food Bank.
• Check back for any scheduling changes
***********************************