Skill Development
Sponsored by: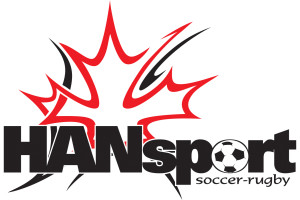 The KYSA Skill Development Program is an opportunity for your child to develop their soccer skills under direct instruction from experienced coaching staff. Each player will train under a physical, technical and tactical curriculum designed specifically for their age and level of performance.  Each participant will further develop their confidence, love for the game, skill execution, game intelligence and competitive desire.
Our training provides an age appropriate curriculum designed to develop each player in the following areas:
Personal Skills: Responsibility | Co-operation | Competition | Self-confidence | Team Work | Training Habits\
Technical Skills:  Dribbling | Turning | Shielding | Shooting | Passing | Moving | Physical Literacy
Tactical Skills: 1v0 | 1v1 | 2v1 | 2v2 | 3v2 | 3v3 | 4v4 Situations
Active Start Stage (U5 & U6)
Our experienced leaders will help each child feel the joy of accomplishment while encouraging their social, emotional, cognitive and physical development in a soccer related environment. Participants will experience a gradual introduction to competition through 1v0, 1v1, 2v2 and 3v3 situations.
Fundamental Stage (U7 & U8)
Players in this stage will develop a stronger "feel" for the ball while building their confidence and creativity in competition. Through the continued guidance of our staff your child will begin to bridge the gap between application in practice and execution in games
Learning to Train Stage (U9 to U12)
Keen athletes in this stage will be developed into capable and confident players with a true love for soccer. Through our carefully designed activities players will improve their technical and tactical execution during play while developing a greater intelligence for the game.
Soccer for Life Stage (U13 to U18)
Athletes in this stage are beginning to emerge into the soccer player they will become.  Our trained staff, structured curriculum and playing philosophy will help each participant refine his or her repertoire of technical skills and tactical knowledge in ever more challenging environments.
Details for the Oct to Dec (2017) program:
| | | | | | | | | | | | | | |
| --- | --- | --- | --- | --- | --- | --- | --- | --- | --- | --- | --- | --- | --- |
| Age | U6 | U7 | U8 | U9 | U10 | U11 | U12 | U13 | U14 | U15 | U16 | U17 | U18 |
| YOB | 2012 | 2011 | 2010 | 2009 | 2008 | 2007 | 2006 | 2005 | 2004 | 2003 | 2002 | 2001 | 2000 |
All Sessions are located at the Soccer Dome (313 Nishga Way)
Scroll down for the following programs:
Super Skillz Nights – Wednesdays & Thursdays
Striker School – Mondays
Small Group Training – Tuesdays
Super Skills Game Night
A relaxed, fun and supportive environment that supports each player to further their love for the game while they gain greater confidence in their abilities.  Players will learn a new skill each night and get the opportunity to test their new skill in small sided competitive games.  Participants are grouped based on age, ability and friendships.  Players at any level may join us on Wednesdays, Thursdays or both!  All sessions are lead by qualified KYSA staff.
Due the numbers registered for this season's Super Skills sessions, we have had to condense the program. The schedule for the Super Skills session is now as follows:
Wednesdays, 6:45pm to 8:00pm
Ages U9+
10 Sessions, Oct 11 to Dec 13
Thursdays, 5:30pm to 6:45pm
Ages U5/6/7/8
10 Sessions, Oct 12 to Dec 21 (no session on Nov 2)
Cost = Single Day- $120
Striker School
This technical training is designed to build you into a goal scorer – regardless of your position.  Participants are expected to be serious and hard working soccer players at an intermediate to advanced level of play.  All sessions are lead by KYSA TD Ciaran McMahon and Senior Staff Coach Mark Bell.
Mondays

U9/10/11, 5:30pm to 6:45pm

U12/13/14+, 6:45pm to 8:00pm

10 Sessions, Oct 16 to Dec 18

Registration is limited to 16 players per coach
Cost = $175
Small Group Training
Designed for the focussed and keen soccer player, the small group session provides you with focussed attention and high quality repetitions.  Groups of 4 to 8 individuals will develop the finer aspects of their game.  All training is directly with KYSA TD Ciaran McMahon and / or Senior Staff Coach Mark Bell.  Sign up individually or with a group of friends.
Tuesdays

U9/10/11, 5:30pm to 6:30pm

U12/13/14, 6:30pm to 7:30pm

U15/16/17, 6:30pm to 7:30pm

10 sessions, 

Oct 10 to Dec 19 (NO session on October 31st)

Registration is extremely limited

Alternate individual and group training can be arranged by contacting the office.
Cost = $250