Skill Development
Sponsored by: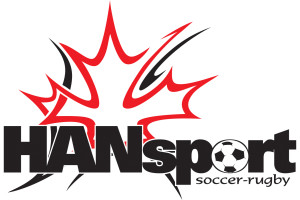 The KYSA Skill Development Program is an opportunity for your child to develop their soccer skills under direct instruction from experienced coaching staff. Each player will train under a physical, technical and tactical curriculum designed specifically for their age and level of performance.  Each participant will further develop their confidence, love for the game, skill execution, game intelligence and competitive desire.
Our training provides an age appropriate curriculum designed to develop each player in the following areas:
Personal Skills: Responsibility | Co-operation | Competition | Self-confidence | Team Work | Training Habits
Technical Skills:  Dribbling | Turning | Shielding | Shooting | Passing | Moving | Physical Literacy
Tactical Skills: 1v0 | 1v1 | 2v1 | 2v2 | 3v2 | 3v3 | 4v4 Situations
Active Start Stage (U5 & U6)
Our experienced leaders will help each child feel the joy of accomplishment while encouraging their social, emotional, cognitive and physical development in a soccer related environment. Participants will experience a gradual introduction to competition through 1v0, 1v1, 2v2 and 3v3 situations.
Fundamental Stage (U7 & U8)
Players in this stage will develop a stronger "feel" for the ball while building their confidence and creativity in competition. Through the continued guidance of our staff your child will begin to bridge the gap between application in practice and execution in games
Learning to Train Stage (U9 to U12)
Keen athletes in this stage will be developed into capable and confident players with a true love for soccer. Through our carefully designed activities players will improve their technical and tactical execution during play while developing a greater intelligence for the game.
Soccer for Life Stage (U13 to U18)
Athletes in this stage are beginning to emerge into the soccer player they will become.  Our trained staff, structured curriculum and playing philosophy will help each participant refine his or her repertoire of technical skills and tactical knowledge in ever more challenging environments.
Summer 2017 Free & Inclusive Drop-in Program
Weekly Summer Inclusive Drop-in Program (by donation to Kamloops Food Bank)
This program provides an excellent opportunity for individuals both fully able and differently challenged,  to experience and/or maintain the joy of the game of soccer over the quiet summer months in a safe, structured and non-intimidating environment.  All participants will experience a lot of extra touches on the ball and then will have the opportunity to participate in a series of small sided games (3v3, 4v4 or 5v5).  All sessions are led by our experienced staff coaches and several volunteers.  Parent participation and support is encouraged.
Sessions are provided free of charge to all currently registered KYSA players and physically or mentally challenged youth athletes regardless of age or ability.
NO registration is required for these sessions and participants can attend on a drop-in basis*.
All we ask is that you bring a non-perishable food item for donation to the Kamloops Food Bank.
All Ages and abilities (U5 to U18) Drop-In Sessions for 2017 are scheduled as follows: Mondays,  4:30pm to 6:00pm

August 14 is ON at our alternate location and time – The Dome (313 Nishga Way) from 6:00PM to 7:30PM

August 14, 21, 28,  at McArthur Island Field #3
Further cancellations will be communicated on this page by 3pm on the Mondays when the drop-in program is being run.
PLEASE NOTE:
Given the drop-in nature of this program parents and care-givers are expected to remain present with their child at all times as staff do not have access to emergency contact or medical information.
*Individuals with a disability/challenge are asked to register HERE and notify the office of their participation by noon of the Friday before their planned attendance.  This will allow organizers to arrange for volunteers, appropriate access and equipment.  Please contact the KYSA coordinator (Sarah Johnson) at (250) 376-2750 or send an email at:  KYSAPC@telus.net