MIKE BARTRAM MEMORIAL YOUTH SOCCER TOURNAMENT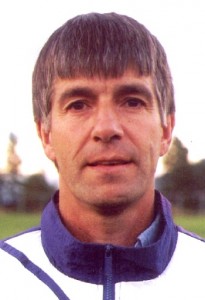 This is an annual "in-house" tournament that is held in honor of one of the KYSA's most outstanding volunteers, Mike Bartram, who succumbed to cancer in the year 2000.
All KYSA teams in the Under-13 up to Under-18 age groups are automatically entered into the tournament, which is held the first two-day weekend in May.
Mike was one of KYSA's most dedicated volunteers through most of his adult life. He was an administrator, a referee and referee mentor and he coached at every level of the game. He was a man who gave so unselfishly of his time to the sport he loved!