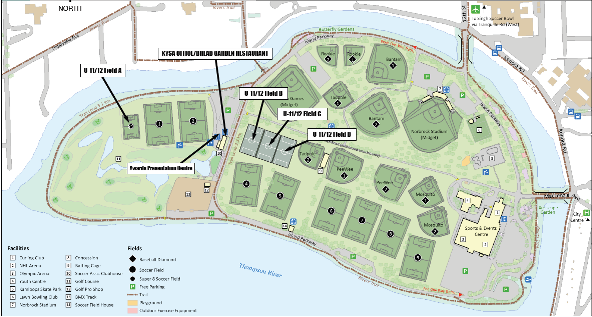 Located on the north bank of the Thompson River, MacArthur Island Park is considered the "center" of soccer activity in Kamloops.
The Park features nine regulation-size and one Super-8 natural grass soccer field on the 51 hectare island.  The KYSA also converts one of the full-size fields (#3) into two additional Super-8 fields when required.
The Kamloops Youth Soccer Association's offices are located in the park, below the Bread Garden Restaurant, adjacent to Field #2 (nearest parking to the KYSA offices).
Finding parking during major events, or when multiple events are held on the same day, can be a challenge.  Early arrival for all activities on the island is highly recommended.