Sponsored by: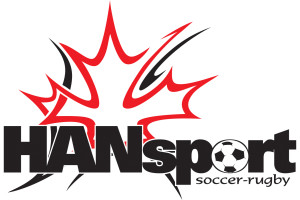 Our focus is to help players develop a stronger sense for goal while building their level of comfort for the ball in their hands. Through the guidance of our staff your child will be a more capable and confident contributor in the goalkeeper position.
Personal Skills: Responsibility | Co-operation | Competition | Self-confidence | Team Work | Training Habits
Technical Skills: Catching | Throwing | Kicking | Diving | Reacting | Moving | Physical Literacy
Tactical Skills: Positioning | Distribution | Challenging | Communicating
Learning to Train Stage (U9 to U12)
Our focus at this stage is to develop keen athletes into capable and confident goalkeepers with a true love for the position. Through our carefully designed activities players will improve their technical and tactical execution during play while developing greater intelligence and anticipation within the game.
Soccer for Life Stage (U13 to U18)
Goalkeepers in this stage will see continued improvement from basic to advanced technical and tactical execution.  Participants will develop a greater awareness for the goalkeeper role and become better leaders from that position on the field.
Details for the Oct to Dec (2017) program:
| | | | | | | | | | | |
| --- | --- | --- | --- | --- | --- | --- | --- | --- | --- | --- |
| Age | U9 | U10 | U11 | U12 | U13 | U14 | U15 | U16 | U17 | U18 |
| YOB | 2009 | 2008 | 2007 | 2006 | 2005 | 2004 | 2003 | 2002 | 2001 | 2000 |
All Sessions are located at the Soccer Dome (313 Nishga Way)
Goalkeeper Development
Mondays

U9/10/11, 5:30pm to 6:45pm

U12/13/14+, 6:45pm to 8:00pm

10 Sessions, Oct 16 to Dec 18

Registration is limited to 8 participants per session
Cost = $175